Where? What? When?
AN EXTRA PLACE AT THE TABLE
We are supporting our local food bank, CONTACT HOURS, with regular monetary donations.
CAMP TG TO GO TRUST GOD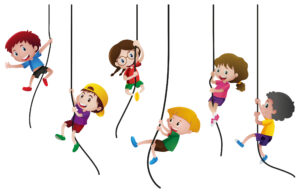 August 17-24 6.30 – 7.15 p.m. ONLINE!

Join for an online adventure for kids JK – Grade 8
August 17-21 – 6.30 – 7.15 p.m.
Skits – favourite VBC songs – stories – crafts –
rope skills, knots and tricks
Register online by July 31st, 11 p.m. https://vbspro.events/p/camptg
CAMP TG KITS for each family/camper will be available for
pick up at Knox Church, Thedford August 13 or 14, 5-7 p.m.
For more info, contact Chris O'Reilly
519-243-3862 or corly@execulink.com
Come join the Knox Knitters as we knit, crochet and loom shawls, toques, phenomena vests, socks, slippers, mitts and hats for Neighbor Link and Samaritans Purse.
We meet every Tuesday from 1:30 – 3:30 here at the church
Donations of wool would be gratefully appreciated
Contact Peggy Smith at 519-296-5834

Many are knitting at home during COVID 19!