Where? What? When?
---
Mary McCordic's 90th Birthday
Hello KPC family…just a reminder abouts cards and parade for Mary McCordic's 90th birthday. Cards are being collected at Don Johnson's til noon tomorrow(Friday) I will take them to the Manor after lunch so they can go through quarantine in time for her to have them on the big day! We will meet at KPC at 12 45 p.m. on Wed Oct. 14 to form our parade. Will then proceed to Manor with lots of honking,signs and balloons. Staff will have Mary out front to wave and greet us. Lots of fun! She reminded me twice today during our visit that her birthday was next week. She also sent her love to all of you. Hope lots of you can make it!
Our beloved Mary McCordic's 90th birthday is on Wed. Oct. 14th.
We are planning a drive-by car parade for her. We will meet at KPC at 12:45 p.m. and then proceed to the Manor where the staff will have her out waiting for us.
Balloons and signs on your car would be great!
Also…. if you want to send along a card, the Manor's snail mail address is 66 Victoria St. Thedford On N0M 2N0.
Cards can also be dropped off at Don Johnson Insurance by Friday, Oct. 10th and we will see that they get to the Manor with lots of time for quarantining so that Mary can have them on her big day.
We look forward to seeing you there!
AN EXTRA PLACE AT THE TABLE
We are supporting our local food bank, CONTACT HOURS, with regular monetary donations.
CAMP TG TO GO TRUST GOD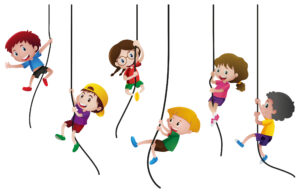 August 17-24 6.30 – 7.15 p.m. ONLINE!

Join for an online adventure for kids JK – Grade 8
August 17-21 – 6.30 – 7.15 p.m.
Skits – favourite VBC songs – stories – crafts –
rope skills, knots and tricks
Register online by July 31st, 11 p.m. https://vbspro.events/p/camptg
CAMP TG KITS for each family/camper will be available for
pick up at Knox Church, Thedford August 13 or 14, 5-7 p.m.
For more info, contact Chris O'Reilly
519-243-3862 or corly@execulink.com
Come join the Knox Knitters as we knit, crochet and loom shawls, toques, phenomena vests, socks, slippers, mitts and hats for Neighbor Link and Samaritans Purse.
We meet every Tuesday from 1:30 – 3:30 here at the church
Donations of wool would be gratefully appreciated
Contact Peggy Smith at 519-296-5834

Many are knitting at home during COVID 19!