At Knox Church, we welcome you to a journey of faith and service. We talk about belonging and becoming – in Christ. The first step is to pursue a personal relationship with God through Christ; then to grow as a follower of Jesus, led by the Holy Spirit. Doing this with others who are on the journey will bring friendship, compassion, kindness and support, no matter where you are on your faith journey. Through the various ministries at KPC, you will find a place to belong, a place to become the person God created you to be and a place where you make a difference for good in this life. We have opportunities to worship – to learn – to have fun -and to serve! Check them out by scrolling down – and getting involved!
WORSHIP AT KPC…. We gather at 9.30 a.m. Sunday mornings for a blended style of worship. We welcome all ages to participate, as we pray, hear God's Word proclaimed, and sing both old hymns and gospel songs, and new contemporary music. We focus on the scriptures throughout our worship, and have a very 'participatory' service.
Children enjoy KID CONNECTION during the second part of the service, learning from the Bible in ways that engage them, while older youth and adults remain in the sanctuary for the message. Pastor Chris preaches from the Bible in a way that helps make the scriptures come alive, and make a difference in daily life.
Dress is casual, and you will be welcomed!
.We welcome candidates for baptism, either children or adults, after a conversation and counsel with Pastor Chris and approval by our elders.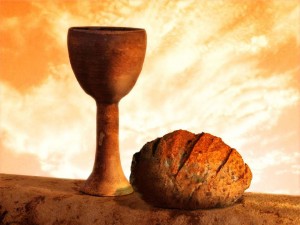 We celebrate the Lord's Supper six times a year. Additional services are held during Advent and Christmas, Lent and Easter.
MISSION AND SERVICE AT KPC…
KPC is engaged in serving God as we serve our community and beyond. We are passionate about showing and sharing Jesus Christ to others. We have served on mission trips to Mississippi, Tennessee, Nicaragua, El Salvador and Guatemala.
We support the amazing work of Presbyterian Aid in Nicaragua (PAN),
with short-term mission trips to Nicaragua and El Salvador.
We support missionaries Nathan and Sarah Montgomery and their family, serving with Mission Aviation Fellowship in the DRC and Uganda.
We support the ministry of INTERNATIONAL JUSTICE MISSION, who rescue people from slavery, sex trafficking, cyber trafficking, and from the injustice and oppression of land confiscation, abuse and court corruption.
We support the work of Presbyterian World Service and Development, the relief and development agency of our denomination. PWS helps people all over the world in times of crisis, disaster, and life changing projects for small businesses, justice, and community development.
LOCAL MISSION AND MINISTRY
Locally, you'll find us serving in community organizations, as coaches, volunteers and more. Through KPC, we serve Lambton Shores and the surrounding area through in-school mentoring, family supper night, Grief Share, Divorce Care, DC4K and Single & Parenting. "An Extra Place at the Table" ministry supports our local food bank year round. We assist individuals and families in need, provide Christmas dinner and gifts to several local families. Pastor Chris offers short term crisis, marriage and family and grief counselling, and helpful referrals for longer term care. We have a support group for families with loved ones caught in drug addiction that meets every other Thursday, 7 p.m. ; and a Narcotics Anonymous group every Wednesday, 8.00 p.m. . With other churches in town, we offer a yearly Vacation Bible Camp that in 2018 reached over 180 children!
We offer small group ministries
throughout the year at KPC.
Beyond our walls and borders, we are engaged in mission and ministry through regular support of Presbyterians Sharing and Presbyterian World Service.
Each year we take on an extra mission project, alternating between Canadian and international opportunities in turn. We have helped with a goat herd in Sudan, a new house in Nicagaragua, a water well in Malawi, motorbikes for rural pastors in Indonesia and various World Vision projects.
Music & Drama
Worship that honours the Lord and encourages His people is important to us! We welcome the gifts of God's people in music ministry, leading prayer and making stories come alive through drama. We appreciate technical and computer skills as worship involves use of power point and video clips, to provide a meaningful visual worship experience. Our music is a blend of the best of psalms singing, traditional hymns and gospel songs, and contemporary music with an eternal message.
Marriage Preparation and Counseling
We value marriage at KPC, and ask couples to contact Pastor Chris regarding their wedding with enough lead time for important marriage preparation, not just wedding planning. Helping your marriage grow and thrive doesn't just 'happen', so from time to time we offer group study and short term individual/couple counselling. Referrals and resources for marriage enrichment and help are freely offered
Prayer Team
Prayer cannot be overestimated. Knox Church is a body of believers who value prayer, and are committed to prayer ministry. Each Sunday, during worship, we pray for the larger needs of the world as well as offer prayers for specific needs close to home and heart. We have a dedicated team of 'Prayer Warriors' who will pray for any special requests and needs. Contact Pastor Chris with your prayer needs, and we will lift you and the person or situation to the Lord.