Our Staff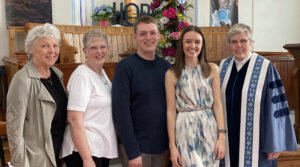 Our Amazing Worship Team
Leadership Team:
Our leadership team recognizes the authority of God, and realizes that we are shepherds who serve under the Chief Shepherd, Jesus Christ. We desire to devote ourselves to prayer and to the ministry of the Word. Our passion and goal is to equip the believers for the work of the ministry until we all attain maturity in the fullness of Christ.

Rev. Dr. Christine O'Reilly
Chris has been our pastor since 1988. She loves the Lord Jesus, God's Word, and serving Christ in our community. Chris values worship that engages and encourages, and offers a message of hope, grace and truth through the praise, prayer and the scriptures preached. Chris loves music, and brings traditional and contemporary hymns and songs to worship weekly. Leading Bible study, working with Divorce Care, Grief Share and Single & Parenting groups, offering pastoral care at times of crisis and loss, rural church issues, and helping people grow in their faith are important aspects of her ministry. Chris also loves to have fun! She is married to Jesse, has a daughter Clare, two grandchildren, Avelyn and Jasper, and includes two Labrador Retrievers as family members. Chris plays guitar and some percussion, and enjoys playing ice hockey, ball hockey and two-pitch softball. Chris and Jesse are devoted Sarnia Sting fans!
Chris earned a Master of Divinity degree from Knox College, Toronto in 1983, and a Doctor of Ministry degree from Austin Presbyterian Theological Seminary, Austin, Texas, in 2003, specializing in rural ministry. With Rev. Peter Bush, Chris is the author of "Where Twenty or Thirty Are Gathered: Worship in Small Membership Churches" published by the Alban Institute. Chris and Peter have also been three time recipients of worship renewal grants from the Calvin Institute of Christian Worship. Chris has

served on the Church Doctrine Committee of the Presbyterian Church in Canada, and an Advisory Team helping to chart a fresh vision for the denomination.

Catherine Minielly – Music Director
The Bible has a lot to say about music. Catherine's role is to lead the church's music to worship God in a way that honours the Lord and encourages the faith of all who come. Catherine is a fine pianist and is a founding director of the Lambton Youth Choir.
Catherine is married to Jim who can often be found in "Fort Knox" working the sound system. They have a wonderful son and daughter-in-law, their adorable Granddaughter, handsome Grandson and two Granddogs.

Dianne Rice, Lead Elder (Session Clerk)
Dianne is a retired principal with the Lambton-Kent District School Board. She is a gifted lay preacher and worship leader, and offers her administrative skills to our congregation. Dianne has a deep faith and is well respected in her leadership by our elders and the congregation.
Dianne is married to Bud, has two children and two grandchildren. She enjoys reading, has a soft spot for pets, and loves to spend time with her granddaughters!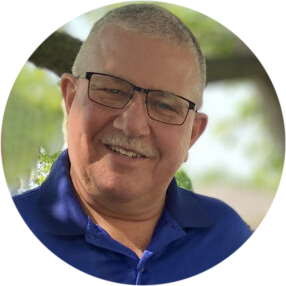 Gary Brown, Board Chairman
Gary is a local retiree who has lived in the area for many years. He brings a variety of skills from his previous careers along with enthusiasm and vision to our Board, and along with all our Board members, helps the congregation care for our heritage building, while growing our facility to meet our growing church family's needs.
Gary is married to Laurie, and they have three sons and 5 grandchildren. Gary is an avid golfer who loves the outdoors and spending time with his growing family at their home in Port Franks.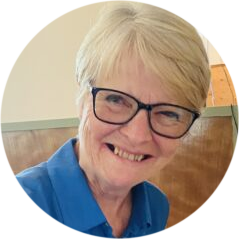 Wendy Moffatt – Treasurer
KPC really values the skillful and conscientious way Wendy handles the duties of treasurer. She has the trust and respect of all for the careful way all our financial matters are dealt with, under her leadership.
Wendy has a nursing background, but has been in business in the golf course industry for years. Now retired and living in Port Franks, Wendy enjoys the game of golf, the outdoors, her wonderful adult daughters Keri and Ashley, and her beloved Golden Retriever Tanner.