The legacy we leave in our youth far out weighs anything act or deed we can ever do and as such there is a commitment to caring for, listening to, sharing with and mentoring of, our youth. If you would like to be involved in or have suggestions for further areas to serve we welcome the opportunity to help this happen.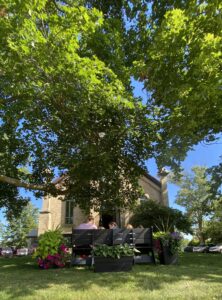 Kid Connection
The KPC worship services are available each week both in person as well as online. Sunday mornings we are excited to have the kids take part in the the main service, from taking part by bringing in the Bible to learning and participating in a dedicated time of the service with Pastor Chris. The kids also get to have their own time of crafts and learning in their own dedicated area of the church, and those unable to attend in person are welcomed to take part in the Kid Connection events online with the links available each Sunday on the Facebook Link as well as in the Live Stream Chat Section.
Jr Youth
Our future is in our youth, and we strive to make KPC a safe and known place for everyone who attends. Each Tuesday at 3:30pm, the Jr. Youth group meets immediately following school. Kids in grades 6-8 and participate in games, teachings, and life skills. These times together begin with great snacks provided by their church family, a time to relax, and know that each are thought of and cared for.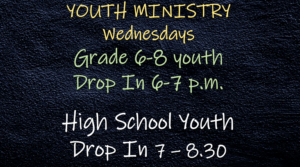 Sr Youth Drop In
The KPC Drop In centre is available each Wednesday evening at 6:00pm. This is a dedicated time for high school students, a time of encouragement and knowledge that they are not alone in their faith and always have someone safe to talk to when needed and a fun atmosphere in the middle of their school week!