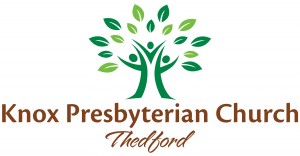 Thank you for stopping by!
Knox Presbyterian Church, Thedford is a small town congregation
with a big vision: to love God and love others.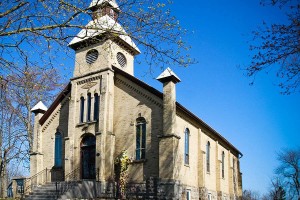 A Letter to the Knox Church Family and Guests
October 17, 2021
Dear Church Family,
Another pastoral letter, sent with greetings in Christ, His love and mine, too!
Elders wanted to update the congregation on a few things:
• Next Sunday is communion. It has been a long time since we were able to share the Lord's Supper together, and we have planned a simple way to safely do that next Sunday. If you feel more comfortable, you are welcome to bring your own bread/juice, and I will bless it, or you can certainly partake of bread and cup, all individually served to you by Pastor Chris. We welcome to join us online if in person isn't an option for you right now.
• Youth groups have resumed: Grades 6-8 meet Tuesdays, 4 p.m. to 5.30 p.m. High School youth meet Wednesdays, 7.00 p.m. – 8.30 p.m. Thanks to our leaders: Rick Doyle, Heather Frayne, Carla Sitter, Logan Arnel and Colin Van Dam.
• KID CONNECTION is in need of one or two new members for the team. Please contact Anna or Pastor Chris to find out more. Please pray about how you might serve!
• We are looking forward too welcoming some new members, having baptisms and child dedications in the next while. If this is something of interest to you, please let me know.
• We are planning to hold the Living Nativity this year, as protocols and wise care for one another and our community allow.
• The Board has engaged a new custodian, Ms. Julie Hunniford. Welcome, Julie; thank you for your service! Brick pointing has been completed at the front of the church, painting of walls and doors has been completed, and other projects are moving ahead as is wise. Thank you to all who guide this!
• The Spanish Workers Ministry has also resumed this summer and fall. Each Saturday evening, we welcome men who are working far from home for their families, and for our farms and food production. We are blessed to have them here, for a meal and to worship the Lord. Men are being helped, encouraged, and coming to faith in Christ! Thanks be to God!
• At a joint meeting of elders and board members, it was agreed to move forward with a voting process regarding re-naming our beloved congregation. The reasons to consider this have been outlined in previous letters and discussions – the main thrust is to be faithful to the leading of the Holy Spirit, to reflect the true nature of our church family, and to present to the community a name that is open, welcoming and faithful. Denominational labels are not nearly as relevant as was once true; people belong to or attend a church not because of the label, but because of the relationships and community they find in that church. Our church family has Presbyterians of course, but also has Anglicans, Baptists, Brethren, Catholics, Lutherans, Methodists, Pentecostals, Christian Reformed, United and no church background prior to KPC. In a society that is largely unchurched and unfamiliar with Christianity, the name "Presbyterian" means very little and is more often confusing than clear.
We do NOT intend to change our church structure, theology, style of worship, ministry or mission, just the name. We plan to keep the "tree" logo, just with the name changed below. You are free to suggest the current name be kept, of course; please prayerfully consider various options and ideas and share them with us! For this particular matter, everyone who calls KPC home is welcome to vote. You do not need to be an 'official' member.
Elders have planned a three step protocol: i) name suggestions from the congregation. This will take place starting today, and go until the end of the month. You can email, text, call, present on paper, or in person to an elder or Pastor Chris your suggestion(s). You can mail your suggestions to the church, c/o Box 56, Thedford ON N0M 2N0. ii) Elders will review all suggestions, and bring a short list to the congregation in November for voting by ballot. Elders will review and compile votes.
iii) the plan is to reveal the name at our Christmas Eve service(s). As always, your suggestions, concerns, ideas and prayers are always welcome, taken seriously, and will help us discern the Holy Spirit's leading.
Pastor Chris
July 21, 2021
We are looking forward to gathering in person for worship! It has been a long time; thank you for joining us online and staying engaged with your church family. To gather together again, we need to do all we can to be safe and follow public health protocols. We realize that some of our church family will want to wait awhile before coming in person; we want everyone to feel comfortable and safe, so do what is right for you and your family! As always, services will be livestreamed and available online. If you wish to join us in person, here are the steps we're taking during Stage 3:
Please enter by the Main Street doors and exit by the double glass doors at the rear of the church. If you require the elevator please enter and exit by the double glass doors from the parking lot.

If you're not feeling well, or have any COVID symptoms, please join us online.

Masks that cover your nose and mouth will need to be worn for the duration of the service. If you forget, we have a supply of approved, lightweight masks on hand.

Hand sanitizer will be available as you enter and exit the building.

We'll need to record names in case of contract tracing. A friendly greeter will do that as you enter.

Another friendly greeter will guide you to a seat. We'll need to allow for social distancing, so you may not get your favourite pew for the time being! Please maintain 2 metres (think an adult hockey stick) apart from anyone not in your 'family circle'.

The service will be shortened. This will mean changes in what we do in worship; thanks for understanding!

We'll offer a kids' church program outdoors, until we can safely resume indoors. Kids will still have a story with Pastor Chris; we'll all just social distance!

Offering plates will be available at the exit door if you wish to use your envelopes.

At the close of worship, we'll leave the sanctuary and visit outside. Pastor Chris will greet people in the parking lot.
We're looking forward to being together again, and know that our church family will use Christian love and common sense as we gather in Jesus' name!
Dear KPC Family and Guests,
How I miss you! In person, together, singing, praying, laughing, greeting, serving together.
But we have been together while apart:
in prayer, on the phone, in the many ways of communication open to us now, and during online, livestreamed worship each Sunday, and Facebook Live gatherings like "KIDS QT" weekday mornings at 7 a.m., and evening prayer "Holding Bread" weekday nights at 9.30 p.m.

We have regular meetings for study and fellowship – parent group, Bible study, and a men's group.
In January 2021, we will offer
GRACE BASED PARENTING part 2
ALPHA, an introduction to Christianity,
and FORGIVING WHAT YOU CAN'T FORGET.
For 2021, our theme will be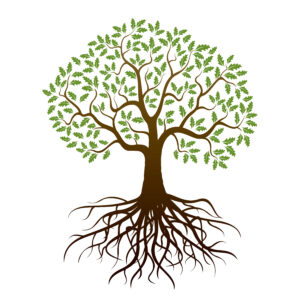 Depending on COVID 19 status, our Grade 6-8 youth meet on Tuesdays, 4.00 – 5.30 p.m., and High school youth gather at the
youth drop in on Thursdays, 6.00 – 7.30 p.m.
I am grateful to Jesse, Jim and Catherine who make it possible to do the service online, Gary Brown for being our webmaster, and to Helen Hayter for her ongoing cleaning of the church. I am very grateful we had the wisdom and foresight to proceed with investing years ago in the technology that has allowed us to continue worshipping together quite easily.
During COVID, we have reached people beyond our local community, and have new extended family who are joining us from farther away and have found a home at KPC…we welcome you and would be happy to put you on an elder's list so you are in regular contact…just send your contact info to Pastor Chris and we'll make it happen. Feel free to join in any of our online gatherings! We value your gifts and talents and look forward to an ongoing relationship!
If you have any questions, concerns, suggestions, we want to hear them! Feel free to contact me, Dianne Rice (519-243-2628) or your elder.
In the meantime, know you are in my prayers daily. I deeply appreciate your prayers and support, and the cards, messages, and posts received. Please continue to reach out to one another. We all need the reminder that we belong to the Lord and one another!
May the Lord Jesus Christ go with you, where He may send you;
May He guide you through the wilderness,
protect you in the storm;
may He bring you home rejoicing at the wonders He has shown you;
may He bring you home rejoicing once again into our doors.
Our prayer
is that you'll be blessed and strengthened
and find a hope that overflows
through a growing relationship with Jesus Christ!
KPC is here for you – we're a family of believers and seekers who come together to worship God, to grow in our faith, to show love,
to laugh and to make a difference!
Our Mission:
At Knox Presbyterian Church,
we seek to
glorify the Lord Jesus Christ
and be led by the Holy Spirit
in worship, in daily life, and in serving God
as we serve our community and beyond.
We are a congregation that is part of a family of churches in the "Reformed Tradition"…which means that we value things like God's sovereignty, God's grace, God's Word, God's World, and thoughtful, faithful living in this time and place.
We believe that the label over a church door isn't the main thing – honouring the Living Lord Jesus Christ is! We're not perfect, and welcome imperfect people. Come with your deep faith and with your deep doubts; come with your praise and with your pain.
We welcome all who are on a journey of faith, seeking to love God, Father, Son and Holy Spirit,and grow in loving others.