Thank you for stopping by!
Knox Presbyterian Church, Thedford
is a small town congregation with a big vision:
To love God and love others.
Our Theme For 2023
Beyond Belief – Thoughtful Faith. Faithful Life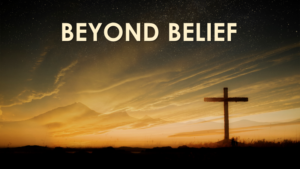 Do not be conformed to this world,
but be transformed by
the renewal of your mind, that by testing you may
discern what is the will of God, what is good and acceptable and perfect.
We welcome all as we journey together, feel free to visit in person or join in any of our online gatherings! We value your gifts and talents and look forward to an ongoing relationship!
May the Lord Jesus Christ go with you, where He may send you;
May He guide you through the wilderness,
protect you in the storm;
may He bring you home rejoicing at the wonders He has shown you;
may He bring you home rejoicing once again into our doors.
~Northumbria Blessing
Our prayer is that you'll be blessed and strengthened
and find a hope that overflows
through a growing relationship with Jesus Christ!
KPC is here for you – we're a family of believers and seekers who come together to worship God, to grow in our faith, to show love,
to laugh and to make a difference!
Our Mission:
At Knox Presbyterian Church,
we seek to
glorify the Lord Jesus Christ
and be led by the Holy Spirit
in worship, in daily life, and in serving God
as we serve our community and beyond.
We are a congregation that is part of a family of churches in the "Reformed Tradition"…which means that we value things like God's sovereignty, God's grace, God's Word, God's World, and thoughtful, faithful living in this time and place.
We believe that the label over a church door isn't the main thing – honouring the Living Lord Jesus Christ is! We're not perfect, and welcome imperfect people. Come with your deep faith and with your deep doubts; come with your praise and with your pain.
We welcome all who are on a journey of faith, seeking to love God, Father, Son and Holy Spirit, and grow in loving others.